The Far North Coast of NSW offers some of the most delicious dining options in Australia. Don't believe us? Many of Australia's most renowned chefs and restaurant owners have made the move to the Byron Bay and Ballina hinterland over the last few years and the area has long boasted some unique and forward thinking growers, suppliers and entrepreneurs, not to mention some truly passionate foodies. Put it all together and you have some truly unique and excellent dining options that will take you more than a few visits to work your way through.
Whether it's a healthy breakfast after your morning surf, a long lunch overlooking the rolling hills of the hinterland or a dinner showcasing the locally grown produce, you are spoilt for choice on the Northern Rivers. Here are some of our favourites.
Capiche, Ballina
Literally on the beach, and just a 2-minute walk from Grandview Apartments Ballina, Capiche has unparalleled views of the sparkling blue Pacific Ocean. This Italian restaurant has great atmosphere and most importantly, delicious food. The perfect place for a sunset cocktail and some dolphin spotting.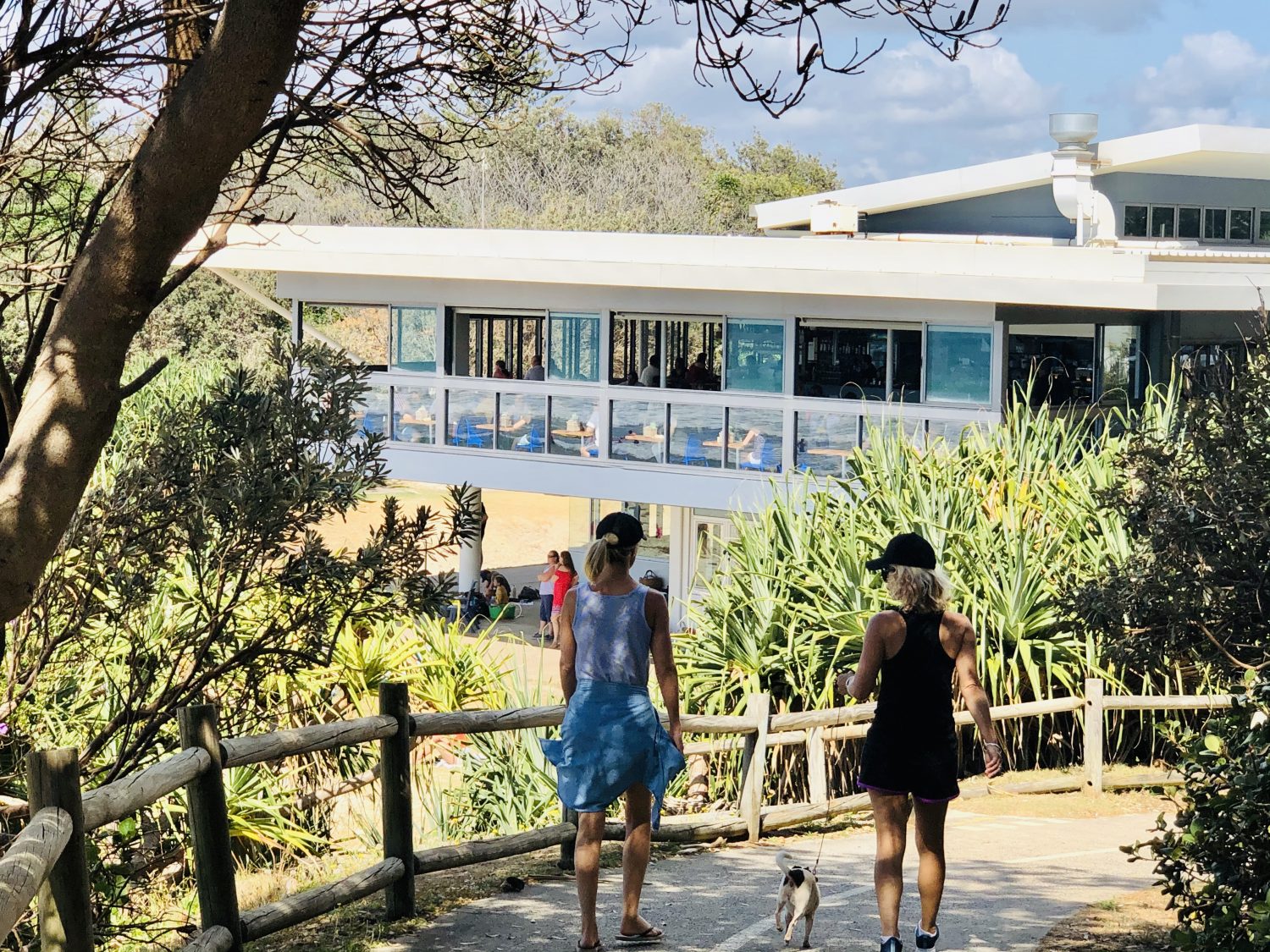 Shelly Beach Cafe
Also just a two minute walk from Grandview Apartments is Shelly Beach Cafe. Recently renovated, this cafe has delicious food and is also licensed so you can have a beachside beverage before walking home to your apartment. It also has arguably some of the best views anywhere on the Far North Coast.
Wharf Bar and Restaurant, Ballina
Situated right on the Ballina River, the Wharf Bar and Restaurant is a perfect place to sit and watch the boats and activity on the water. Don't miss their yummy seafood starters and Woodfired Pizzas; and their Espresso Martinis are the perfect way to relax after a cruise on the river or shopping marathon.
The Cove, Ballina
The Cove is a reasonably new addition to the Ballina food scene, but it has quickly become a local favourite. This is one of those few venues that not only does breakfast, lunch and dinner but does each one of them as well as the other. With a modern industrial feel, a bar serving up some delicious twists on your favourite cocktails and some truly mouth-watering food. The Cove is a must visit while you're in Ballina. This author recommends the crispy skinned salmon 😉
Quattro, Lennox Head
With award winning wood fired pizzas, fresh local seafood and a cocktail selection to rival any city bar, Quattro is a fun place to sit and watch the world go by. If you're lucky you can snag one of their lounges and spend the afternoon grazing on their extensive menu.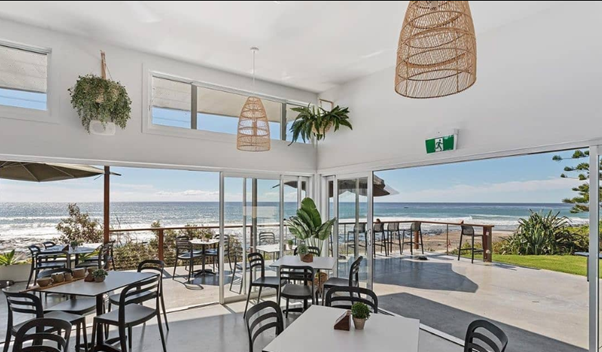 William's Street Café, Lennox Head
If you're looking for a beachside café with the funky vibe the Far North Coast is renowned for – without the fake Insta baes ruining it – you should definitely check out William's Street in Lennox Head. Across the road from the beach, it's a perfect place to relax for a long lunch or Sunday afternoon cocktail while listening to some live local tunes. Just up the road from Lake Ainsworth, this awesome little café offers a delicious breakfast, lunch and dinner menu.
Mavis's Kitchen, Uki
A hinterland drive is definitely one of the must-do's while visiting the Far North Coast and tucked in in at the base of Mount Warning is Mavis's Kitchen. Getting a bit of a cult following over the last few years, Mavis's is now a favourite with locals, celebs and visitors to the region keen to sample some of the area's most delicious produce in one of the most spectacular settings. It's also a perfect excuse to meander through the rolling hills, shop at the roadside stalls, and if you can coordinate your visit with one of the local hinterland markets, you're well on your way to experiencing the true nature of the area. Make sure you phone ahead to book for this one.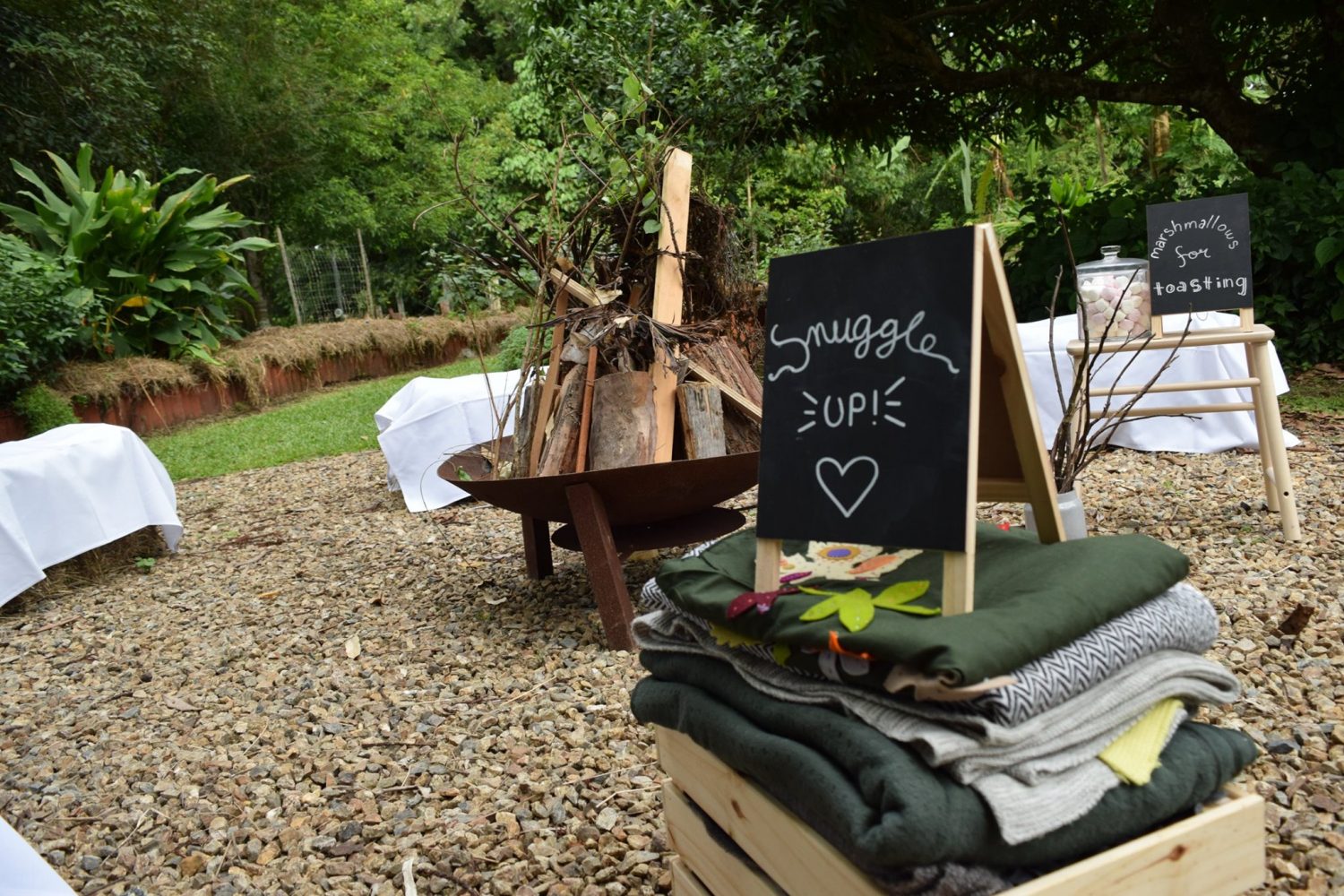 Summerland Farm, Alstonville
Summerland Farm, formerly known as The House With No Steps, is one of the most successful disability enterprises in the world, and offers a unique place for morning or afternoon tea, or lunch. The beautiful grounds are easy to wander around, and make sure you check out the produce shop where they offer some of the most delicious local offerings such as teas, coffee, jams, breads, cheeses and so much more. The tractor rides are a novelty where you can learn about the farm's history and workings at the same time.
The Farm, Byron Bay
With national recognition we had to include The Farm Byron Bay as one of your stops on your Northern Rivers food journey. A working farm, The Farm grows much of their produce on site and part of it's appeal is being able to wander the gardens, watch the kids play in the playground and interact with the farm animals, and visit the impressive local produce and wares shop to take a piece of the Northern Rivers home. Their Three Blue Ducks restaurant is owned by renowned chef Darren Robertson and has a great rep for good reason. They also do Hampers so if you'd prefer to picnic in your own slice of heaven.
We are really spoilt for choice when it comes to dining venues on the Far North Coast. We've listed a few more below in case you work your way through the ones above!
Harvest Cafe, Newrybar – special mention of the Harvest General Store for some divine local produce.
Domo, Federal – best sushi on the Northern Rivers, hands down.
Che Bon Restaurant, Ballina – winner of several awards; the best French restaurant in the area.