Ballina has some of the most beautiful beaches on the Far North Coast and Grandview Apartments are in the perfect position to access two of its best. Shelly Beach and Lighthouse Beach are family friendly white sand beaches, each with its own surf club and often way less populated that Ballina's more famous and hectic neighbour, Byron Bay. Clear blue water, surf breaks on the right days, rockpools for exploring and some of the area's most popular cafes and restaurants right on the beach has seen East Ballina become one of Australia's most popular holiday destinations. Only a five-minute walk from both these beaches, if you're looking for Ballina accommodation by the beach, Grandview Apartments offer just that.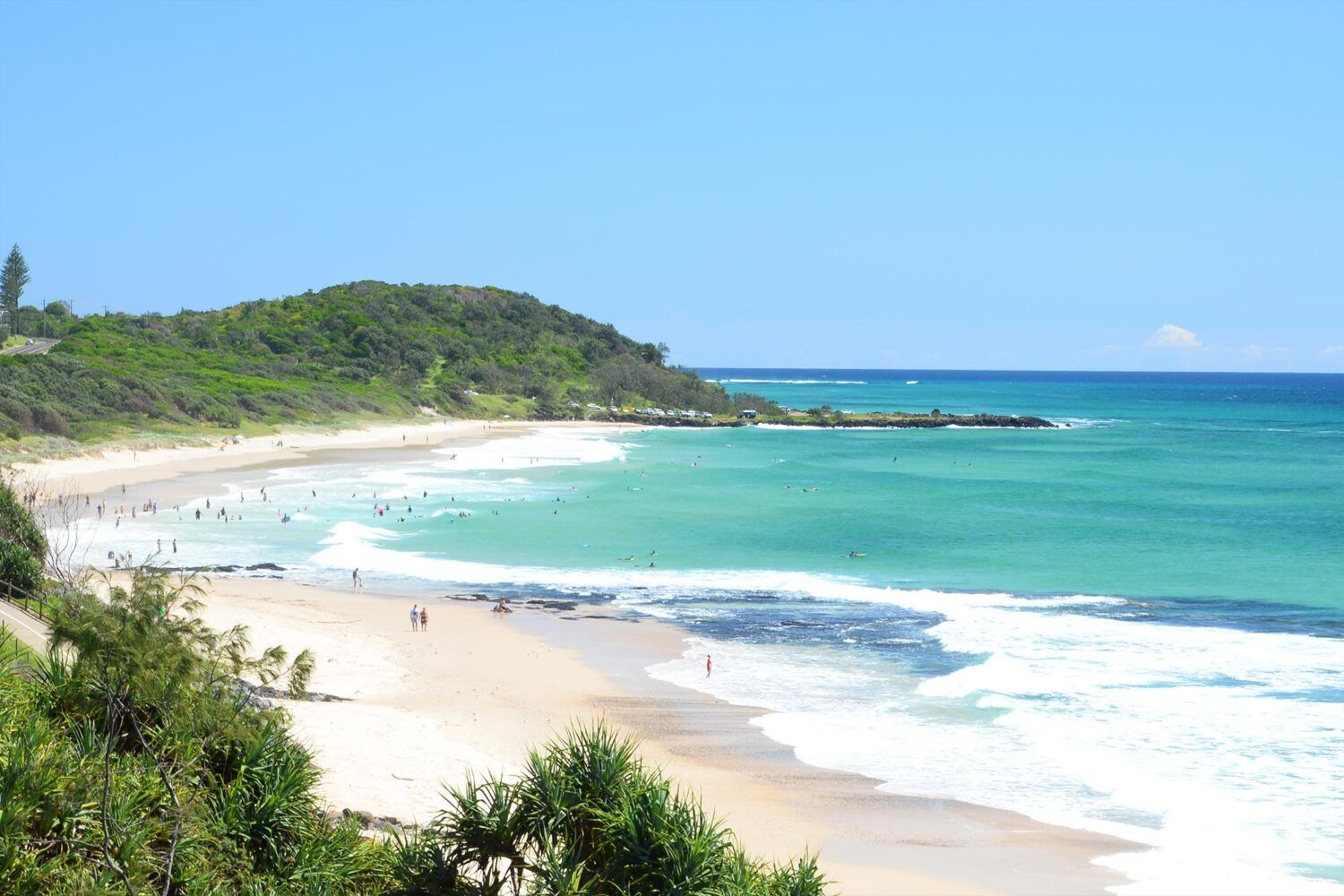 Ballina Luxury Apartments
Grandview Apartments offer 1-, 2- and 3-bedroom apartments, all individually and elegantly appointed with the little luxuries to give you a home away from home. Every apartment has a full kitchen, laundry with washer and dryer, balcony or terrace, open plan living and dining area and all linen provided. You don't need to bring anything but your suitcase, and your swimmers of course!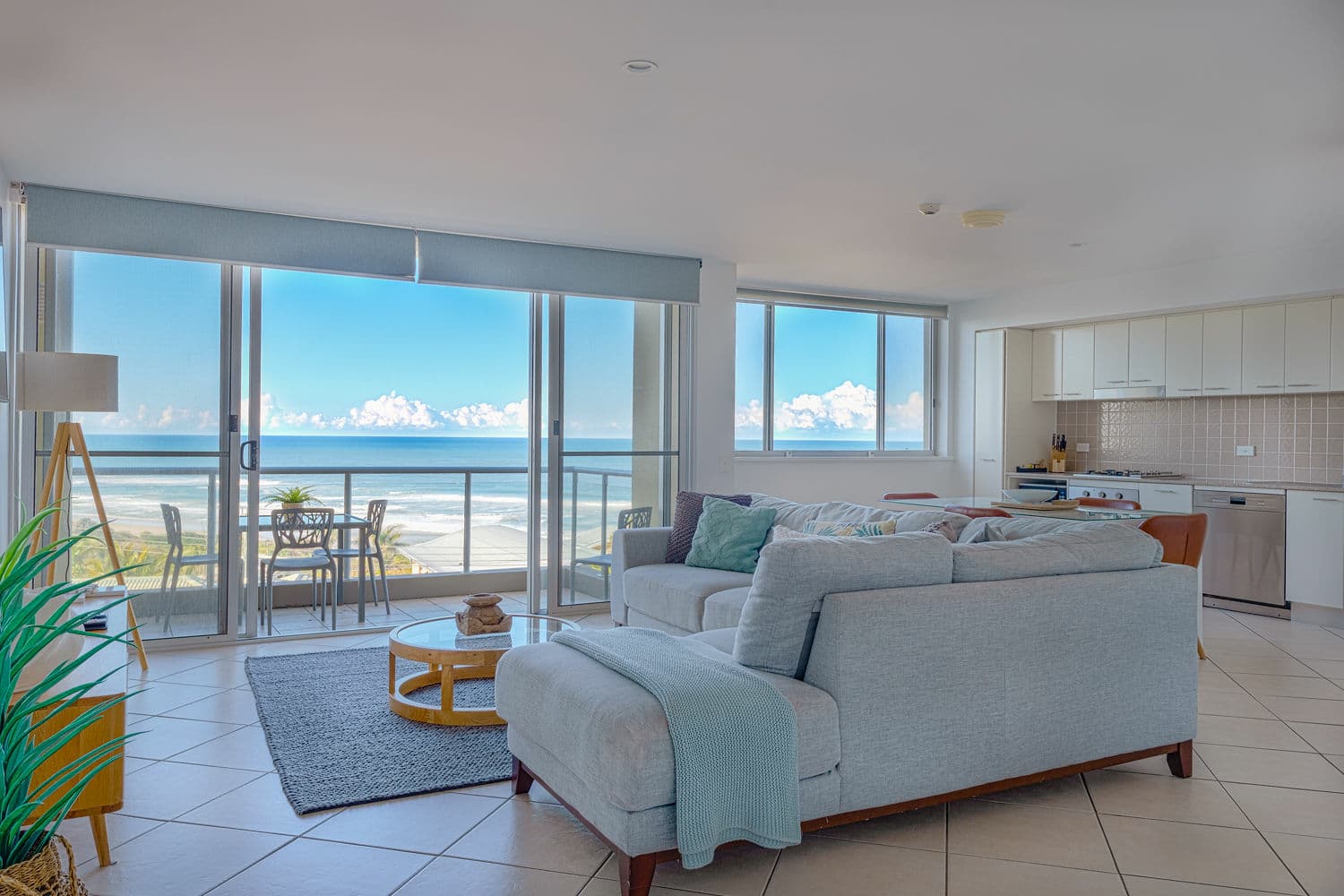 Ocean View or River View
Grandview Apartments are named as such for a reason. We have two towers – River View and Ocean View. Our apartments are split into different types, so you know what you're booking and what to expect. All our apartments are of a similar size and layout – the rates difference is really about the view.
Standard Apartments – on our lower floors, these apartments are still spacious and overlook our tropical gardens. While you might get glimpses of the ocean or river, they are not guaranteed.
Ocean View or River View – on the lower floors of each tower where you can see the ocean or river but with interrupted views (through the trees, over the roof of a house).
Ocean View Premium and River View Premium – these are the apartments to book when you want the best views guaranteed!
Penthouse – we have a penthouse on the top floor of both the River View and the Ocean View towers. Views are spectacular and you won't find anything like them anywhere else. If you're looking for the best views in Ballina, book our Penthouse.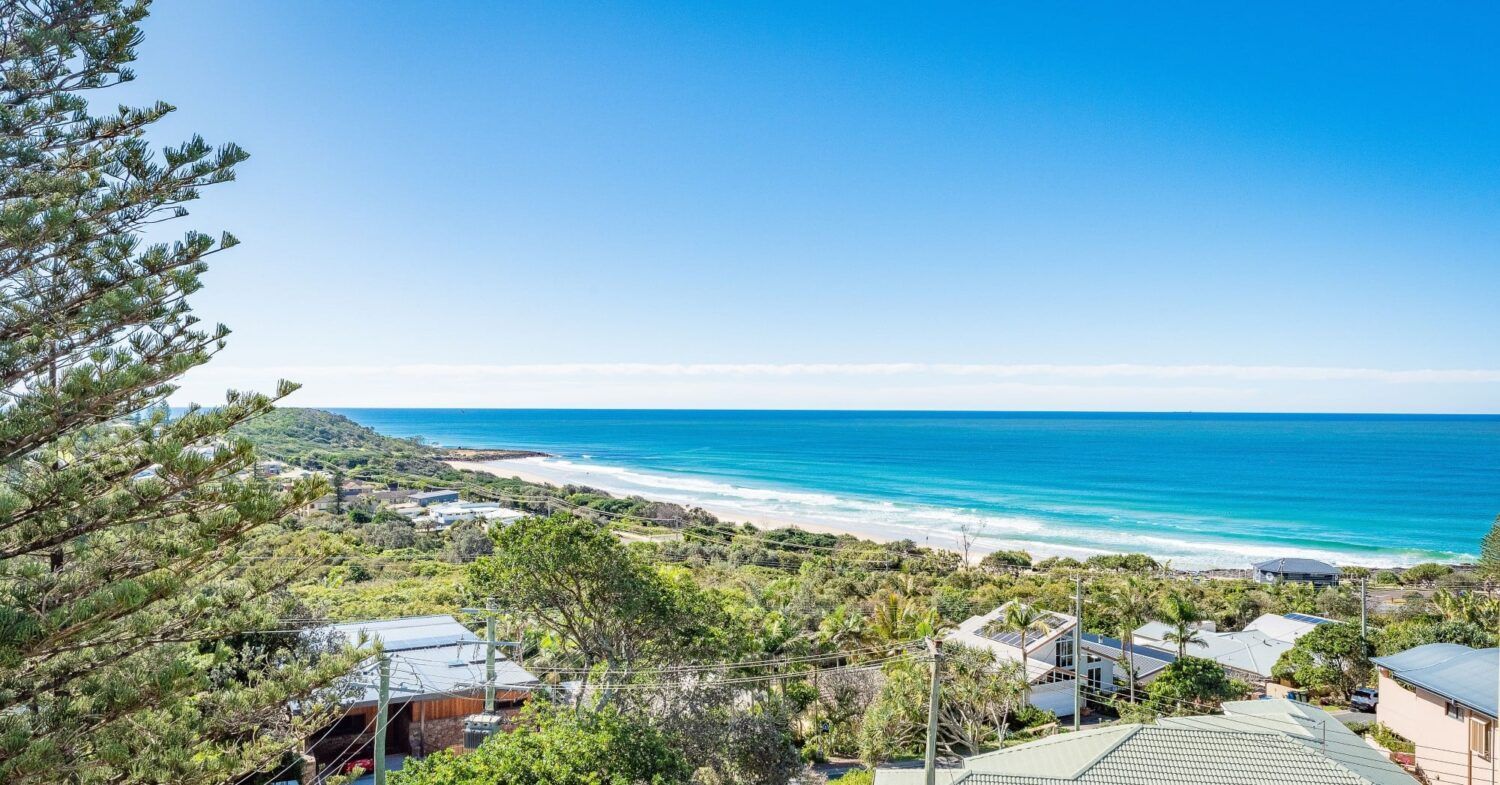 Location Location Location
In addition to being the best Ballina beachfront accommodation, we are also just a stone's throw away from Ballina North Wall, Shaw's Bay and some of the areas most popular and renowned coastal walks and bike paths. Yes, we have room to store your bikes, just ask when you book!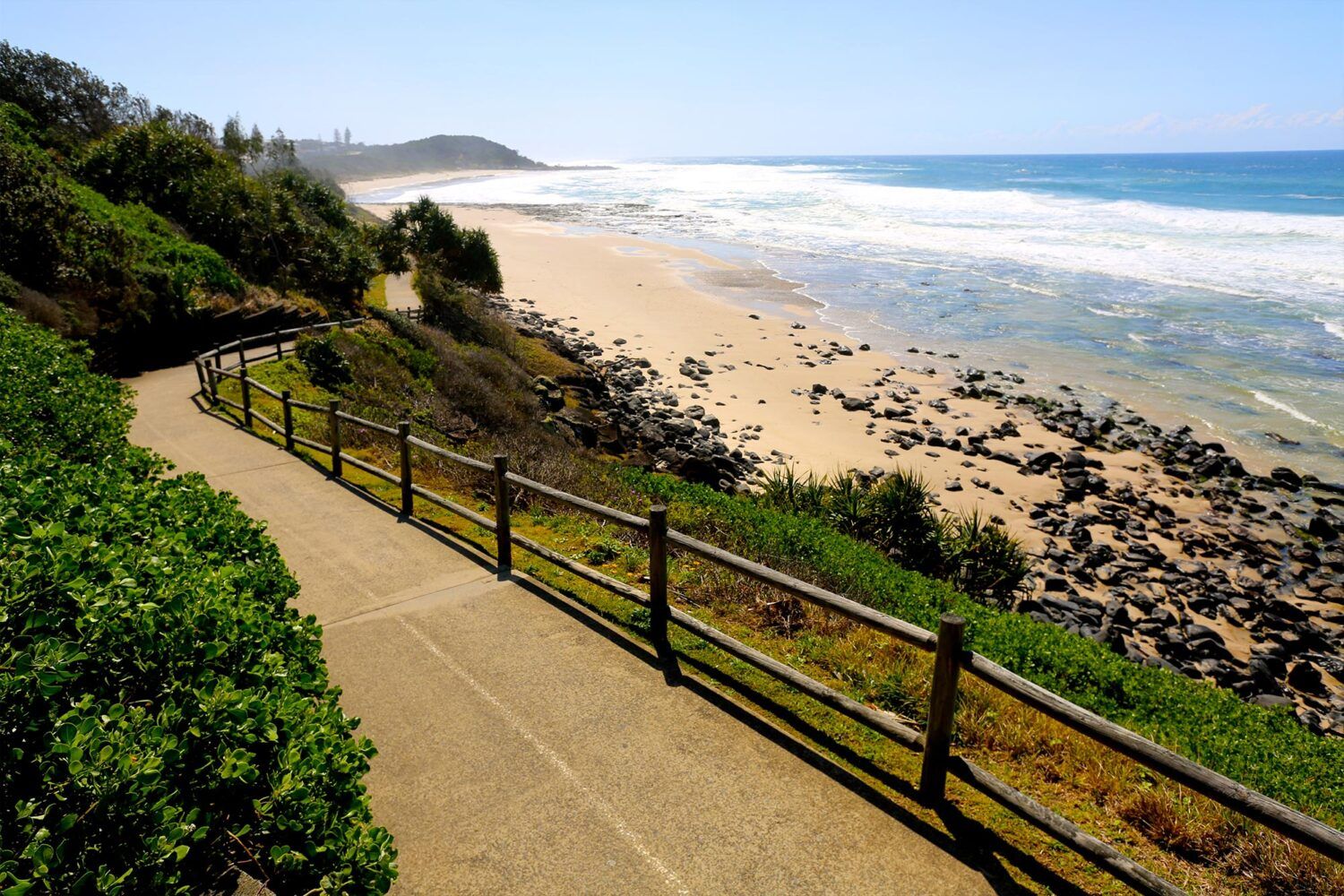 If you're looking for the best ballina accommodation you've found us! Phone us directly to get the lowest, direct rates. We look forward to having you stay.